Add your review
Aphrodite 4 ml
Aphrodite 4 ml
Article code
0473 jar + 0471 Cover
Delivery time: 4-6 days for the UK
Thick wall luxury mini jar - 4 ml (brim-full capacity 5 ml)
Also available in 4 ml (8 ml) Read more
Description
Luxan Aphrodite 4 ml
The Luxan Aphrodite is a thick-walled acrylic jar which is very popular in the nail cosmetics sector (gels, etc). 
This cosmetic jar with a luxurious appearance is also suitable for filling lip balm, eye cream and powders.
The lid has a self-adhesive insert. This means that in case of a sticky substance, it will not come off when opening the jar. You can also use this type of jar as a sample jar with a beautiful luxurious appearance.
Click
here
to download the product drawing
Printing:
IIP offers you the option of printing this jar through screen printing or hot foil printing whereby we print a silver or gold-coloured line around the lid. 
Your logo can appear in a metallic colour (silver or gold) on the lid if required. 
We can offer this option at competitive prices, and these types of jars are usually in stock.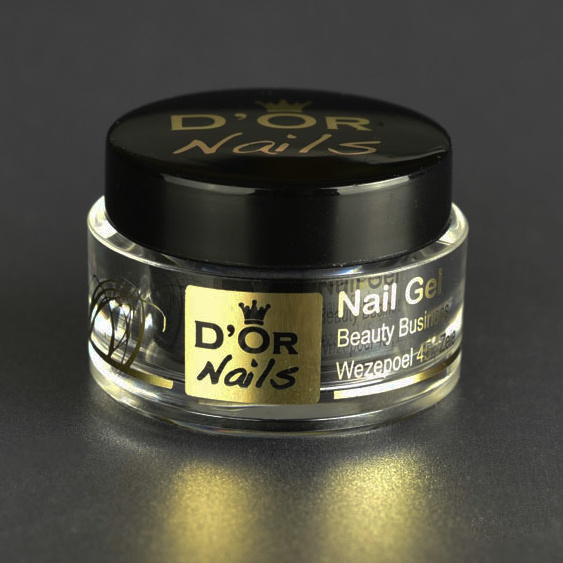 Packaging:
The jars will be neatly packed in plastic trays to prevent damage during transport.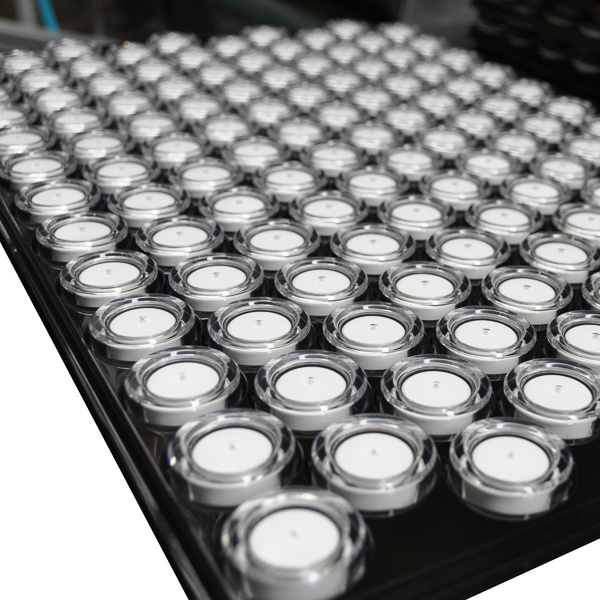 Feel free to request a sample and convince yourself of our impeccable quality.
This 5 ml jar is also available in 4ml, 15 / 30ml, 50ml and 100ml (120ml).
The jars are available with a single or double-walled lid.
Specifications
| | |
| --- | --- |
| Volume | 3ml / 5 ml |
| Brimful volume | 4 ml / 8 ml |
| Diameter jar | 37,9 mm |
| Diameter cover | 34,6 mm |
| Total height | 26 mm |
| Sealing in PP | PP / White |
| Sealing inside cover ? | Yes |
| Quantity per box (jar/cover) | 500 pieces |
| Colours | Inner jar White and Black - Cover white and black |
| Material Inner jar/outer jar | SMMA , SAN / PP |
| Material cover | PP |
| Surface finish | frosted : shiny |