What are the options for foil stamping within our company?
A touch of luxury 
It is well known that 'packaging sells' and the slightly higher price of luxury printing is quickly recouped due to the increase in turnover. Consumers are more likely to reach for attractive packaging that stands out from the rest.
What is foil stamping?
This is a technique in which a heated silicone stamp makes an impression in a metallic colour as desired. You can print on various types of plastic, such as Polypropylene, ABS, SAN, SMMA and PMMA. The correct machine parameters such as time, pressure and speed are of paramount importance to obtain good adhesion and quality.
At The Jarfactory we have all the knowledge. We have been using this technique intensively within our company for several years. Our machines have all been developed in our own R&D department to obtain the best results and consistent quality.
Our machines can perform both circular printing and flat printing. 
The Jarfactory has both fully automatic and manual machines for printing lids and jars. This allows us to offer both large and small quantities at great prices.
With years of experience, we can print even the smallest details. (see picture).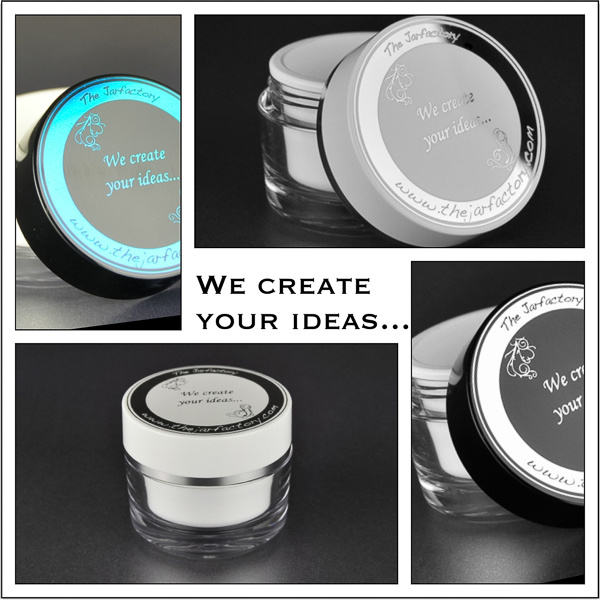 What does foil stamping cost?
The price mainly depends on the size of the logo. The bigger the logo, the more foil you use.
The cost price for a stamp is 350 Euro. This is a one-time purchase for manufacturing your logo in this stamp. If used correctly, the stamp can make several thousand impressions before showing the first signs of wear. Our customers only have to pay for this stamp once. If the original stamp gets damaged over time, we will absorb the costs.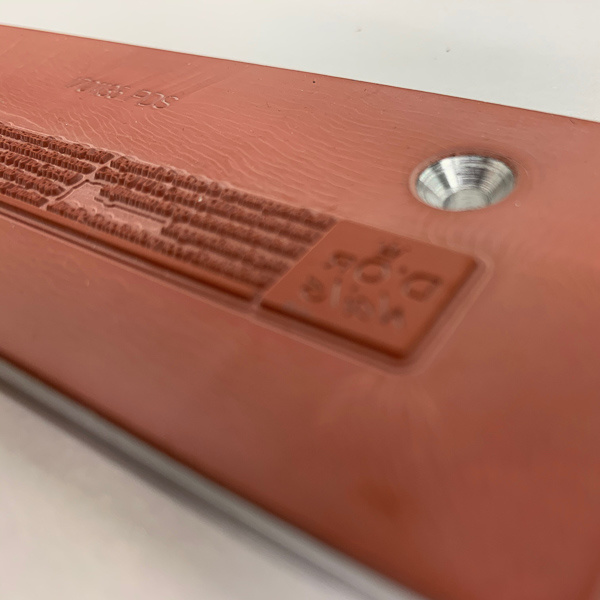 The cost of printing itself varies, depending on the size.
Some examples :
Printing a snail image as shown below costs 0.18 Euro / pc (min purchase of 1000 pieces)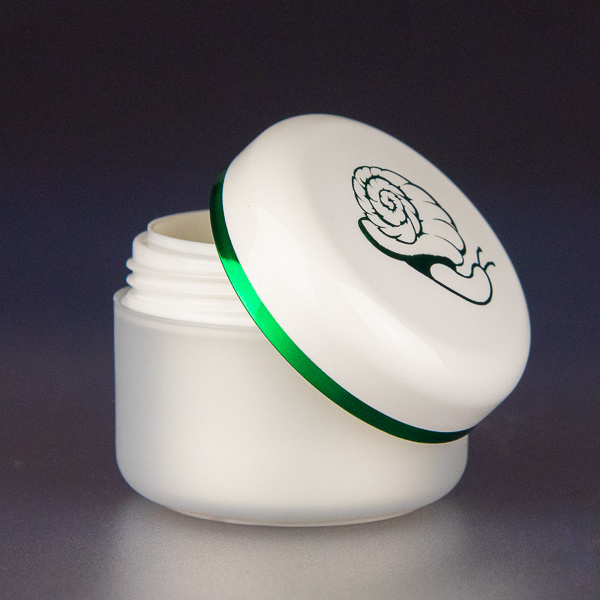 If you prefer a metallic line around the lid, the price for this is on average 0.16 Euro/pc. (depending on the diameter and size)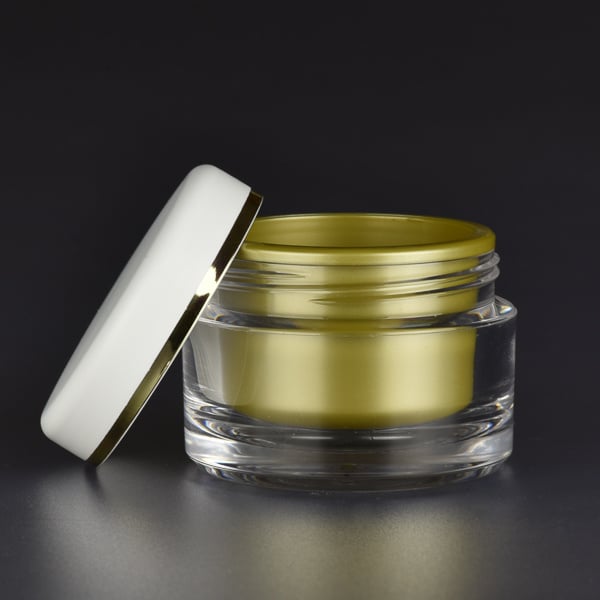 Printing the lid over the full height is also possible, and adds a real touch of luxury (see image below).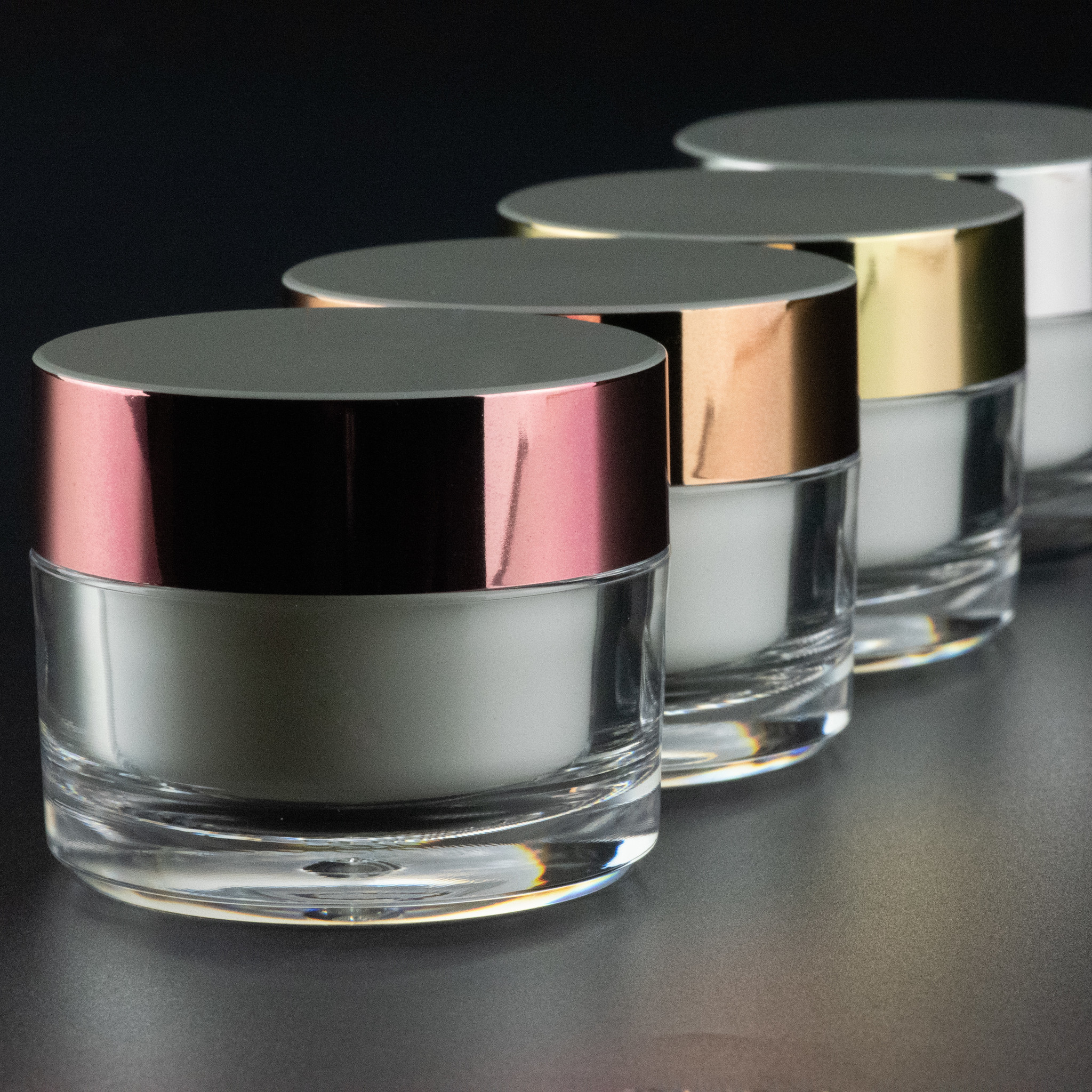 Which colours are possible?
The standard colours for hot foil stamping are metallic silver and gold.
We do, however, also have green, blue, red and purple within the range. Of those colours (lid with a metallic line) no stock of finished products is kept.