Add your review
Jar Evyta 30 ml - Double wall - Black
Jar Evyta 30 ml - Double wall - Black
Delivery time: 4-6 days for the UK
Empty jars for sale - 30 ml - wholesaler and manufacturer in Belgium Read more
Description
30 ml Evyta - double-walled stackable jar with screw lid.
This jar is suitable for various applications. The jar and lid are made of Polypropylene. The lid has an insert that ensures an airtight seal. A silver or gold-coloured metallic line can be added around the lid, which gives a luxurious look to your premium product. A metallic logo on the lid is also possible.
You can select these options on the right side of the screen under 'Related products'.
For questions do not hesitate to contact us, we are happy to help you.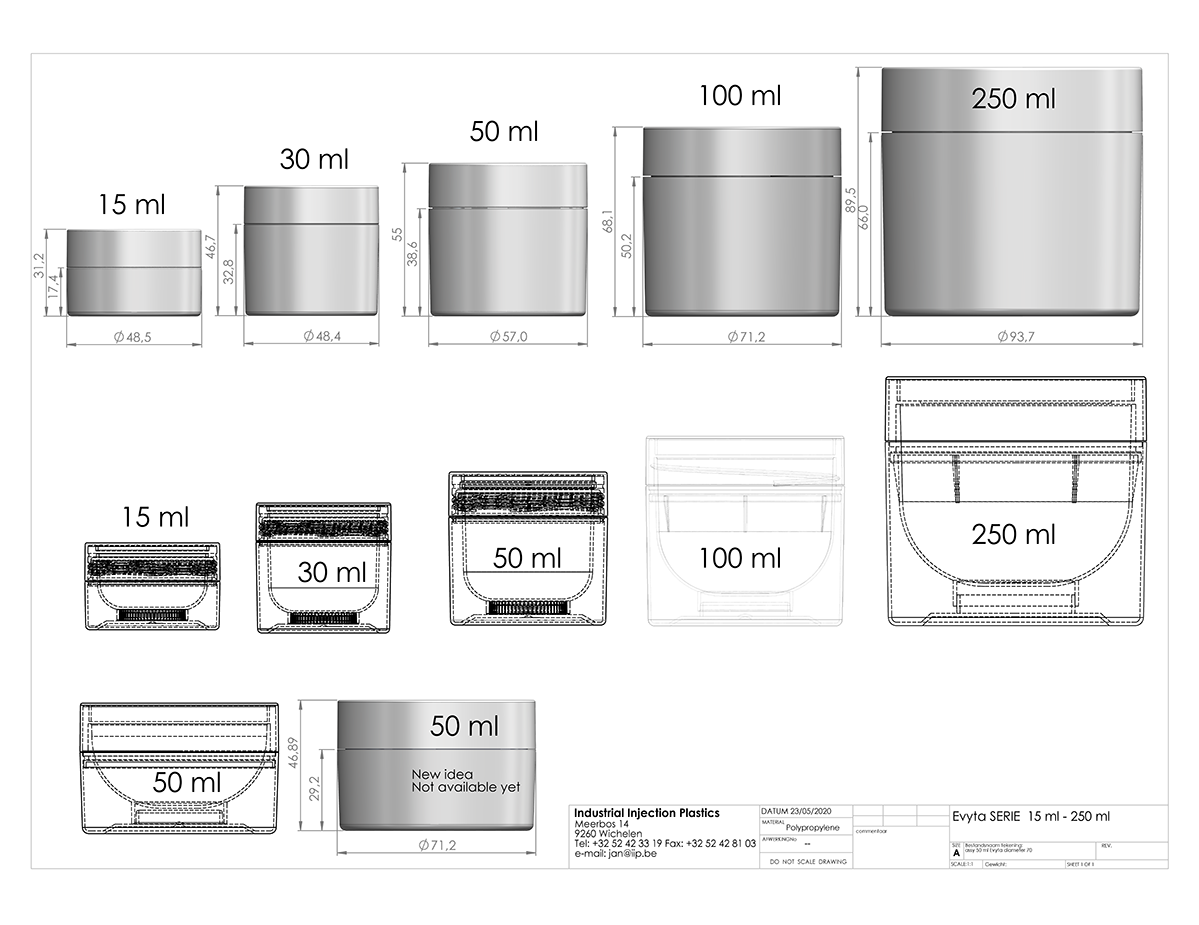 Specifications
| | |
| --- | --- |
| Volume | 30 ml |
| Brimful volume | 37 ml |
| Diameter jar | 48 mm |
| Diameter cover | 48 mm |
| Total height | 47 mm |
| Sealing in PP | on request |
| Sealing inside cover ? | included |
| Quantity per box (jar/cover) | |
| Colours | Black and White |
| Material Inner jar/outer jar | PP/PP |
| Material cover | PP |
| Surface finish | frosted |